Shaft Encoders PE4000 Series
The PE 4000 series of Rotech shaft encoders are manufactured in an extremely tough and durable 30% glass fibre reinforced polypropylene housing.
A wide range of number of pulses per revolution are available together with AC and DC electrical outputs.
The SS 4000 Series of Rotech Speed Switches are a compact range of Duty shaft speed sensors with an internal speed relay adjustable over a typical range of 1 to 250 rpm.
A wide range of customer specied options are available including relay or solid – state outputs, start delays and speed ranges from 0.01 rpm to 10 000 rpm.
Products from the Rotech range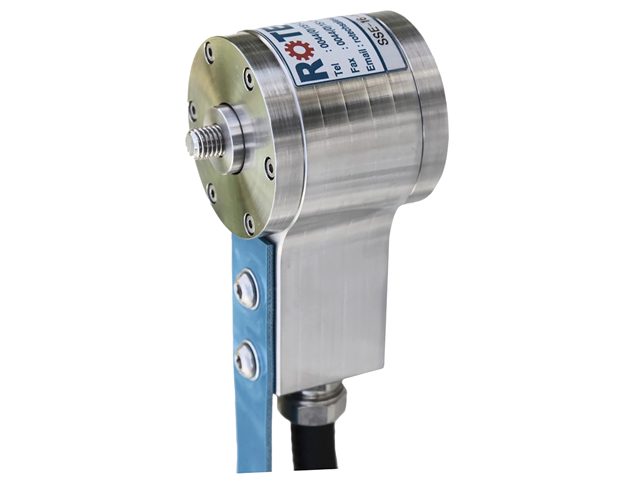 PSSE Stainless Steel Body
For detecting:
Shaft stopped
Speed
Direction
Distance
Overspeed
PVS 4000 Series
Vibration sensor for monitoring:
Vibrating screens
Slowdown
Stoppage
Breakage
Irregular vibration
PPE 4000 Series
For monitoring:
Shaft stopped
Speed
Distance
Underspeed
Overspeed
PWS 5000 Series Wheel Type
For monitoring:
Belt speed measurement
Belt weighers
Distance/ length measurement
Belt stopped alarm
On a conveyor and elevator they should be installed on the tail drum, tail roller, snub roller, gravity take up roller or any roller that is driven by the conveyor belt itself.
Alternatively the Rotech Wheel Driven Motion Sensors can be fitted directly to run on the return side of the Conveyor Belt.
Any slowing down of the Drive Motor, Gearbox, Drive Chains, Drive Belts, or the conveyor belt slipping, etc, will result in the conveyor belt and the selected drum/roller slowing down which will be detected by the Motion Sensor.
Shaft Encoders PE 4000 Series
Click on a category below to view more of our products. 
Get in touch
Please fill in our enquiry form specifying your needs or send us an email with your requirements and we will get back to you urgently.